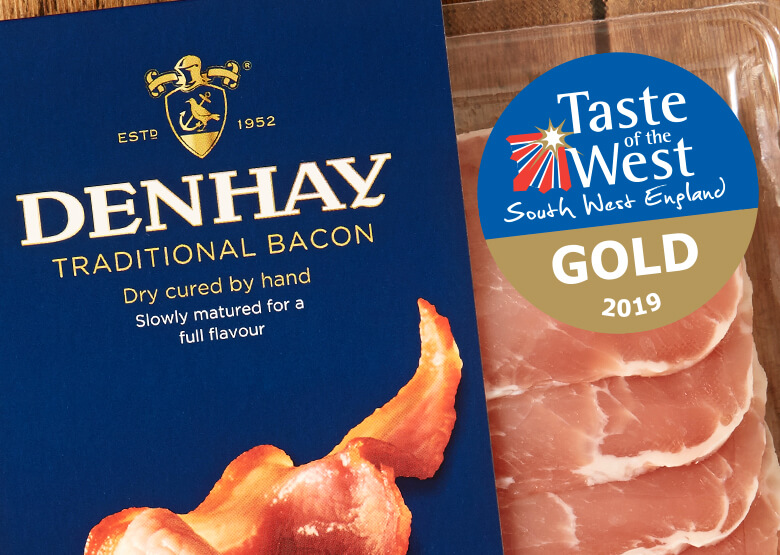 Denhay awarded Taste of the West Gold 2019
We are proud to have been awarded Taste of the West Gold 2019 for our bacon and gammon.
The Taste of the West Awards programme has been promoting and supporting the South West food and drink industry for over 25 years. It has grown to become the most prestigious food and drink awards programme in the South West and we're thrilled to have been recognised with a Gold award.
It's exciting times here at Denhay, having recently announced that we have switched our products' packaging to fully recyclable clear trays made from 25% recycled plastic – completely removing black plastic from any retail packs of bacon which will avoid an estimated 60 tonnes of non-recyclable waste from going to landfill.
We have also recently launched our Thick Cut Wiltshire Cure bacon which we look forward to entering into the Taste of the West Awards 2020 alongside our 2019 winners.