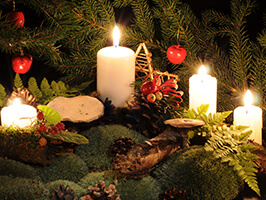 How to have a very Denhay Christmas
Often thought of as a stressful time of year, Christmas can in fact be just the opposite. A time for family traditions, meeting up with old friends and new, gathering with family for much eating, drinking and merriment.
The run up to Christmas Day itself can be daunting, but it needn't be. If you break it down to a series of events to look forward to, and well-planned preparation for all to get involved with, the period of festivity truly can be a magical time of year.
---